In Two Weeks of Media Coverage
[youtube]http://www.youtube.com/watch?v=LXngblVydh8[/youtube]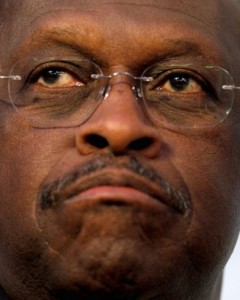 In the past two weeks the American people have been subjected to nearly 120 stories about the sex life of Presidential contender Herman Cain. Yet at the same time:
1.) Only 3 major networks covered Obama's sending U.S. troops in Uganda.
2.) Only 1 major news network covered the scandal of the Obama Administration sending guns to Mexican gun cartels.
3.) No major network covered the 8th largest bankruptcy in U.S. history of MF Global, whose CEO was top Obama adviser, former Goldman Sachs CEO, and former Democratic Governor of New Jersey John Corzine.
4.) No major network has covered the Solyndra scandal that allowed $500 million in U.S. taxpayer money to be swindled away by buddies of the Obama Administration.
5.) No major network covered anti-drone protests in Yemen.
6.) No major network has covered the assassination of Abdulrahman Al-awlaki, a 16 year old American citizen.
7.) No network covered Ron Paul winning the Illinois Straw Poll.
21 Responses to "In Two Weeks of Media Coverage"