Hitler, Nazi Germany, and Native Americans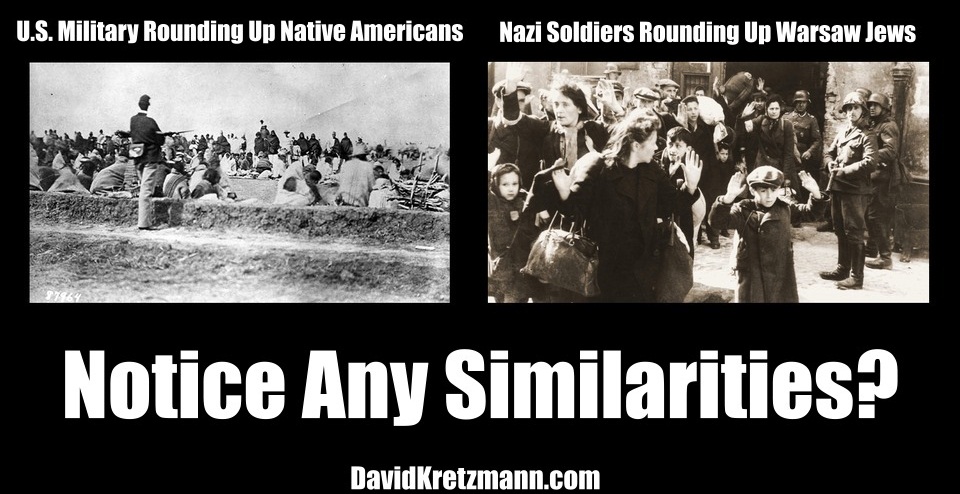 People sometimes have a difficult time owning up to the fact that the U.S. government has committed some of the greatest atrocities in known human history. One of the harshest realities that many refuse to even acknowledge is the displacement, slaughter, and internment of thousands of Native Americans at the hand of the U.S. government. The U.S. government declared that Native Americans did not have constitutional protections nor title to the land on which they had lived for generations, far before the U.S. government was even formed.
Perhaps an even harsher reality is how the U.S. government's treatment in "dealing with" Native Americans built a foundation that would help inspire future tyranny; most notably Adolf Hitler's methods in rounding up and eradicating millions of Jews in the 20th century, less than 100 years after the U.S. government's displacement and internment of the remaining Native American population.
"Hitler's concept of concentration camps as well as the practicality of genocide owed much, so he claimed, to his studies of English and United States history. He admired the camps for Boer prisoners in South Africa and for the Indians in the wild west; and often praised to his inner circle the efficiency of America's extermination – by starvation and uneven combat – of the red savages who could not be tamed by captivity." ~ John Toland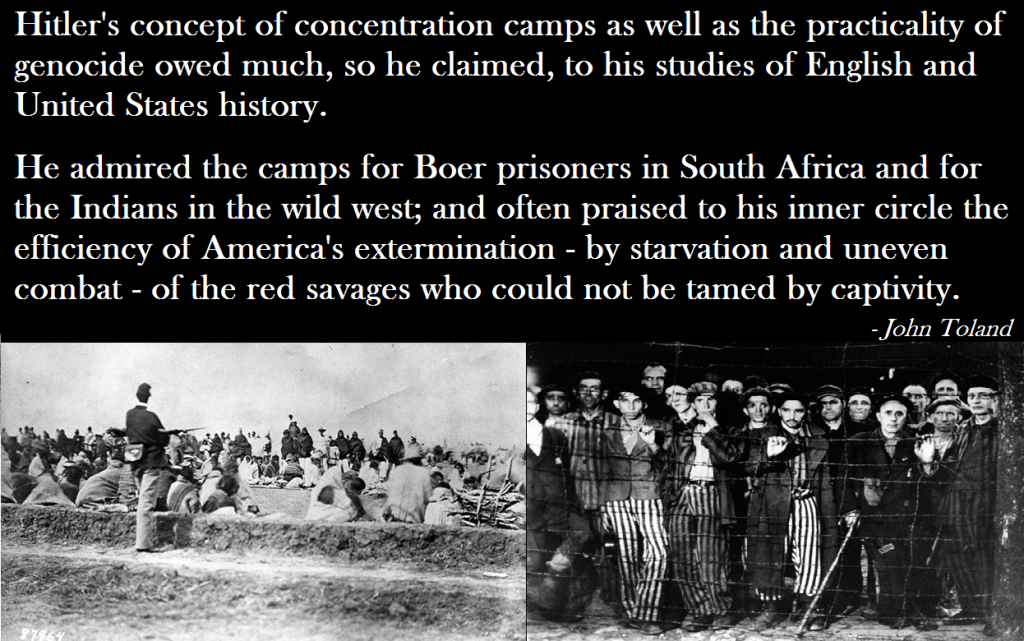 5 Responses to "Hitler, Nazi Germany, and Native Americans"